The Most Effective Cure for Opiate Addiction
If you are addicted to opiates, you might feel you are ready for the cure for opiate addiction. Unfortunately, because addiction is a chronic and relapsing disease, there is no cure. There are some highly effective treatments for it though.
Many people do very well using medication assisted treatment or medication management treatment. These two treatments make up the bulk of opiate addiction treatment.
Medication Assisted Treatment
Medication assisted treatment is a combination of medication and counseling that is as near to a cure for opiate addiction as you can get. This treatment is designed to correct both the problems that caused your addiction as well as the consequences. The medications most useful are:
Methadone
Buprenorphine
Suboxone
Subutex
Each of these medications manage withdrawal symptoms while the issues that started the addiction are addressed through counseling. According to the National Institute on Drug Abuse, a combination of group and individual therapy sessions help you to:
Stop using drugs
Discover the cause of your addiction and correct it
List the consequences of your addiction and help to correct them
Stay drug free
Be a productive member of society, your family, and at work.
The types of counseling therapists find most useful are:
Cognitive behavioral therapy
Contingency management
Motivation enhancement and interviewing
Motivation incentives
Multidimensional family therapy
Community supported therapy
Many of these come in both individual and group settings. Once the addiction is under control the doctors slowly taper you off the medications.
Medication Management for Opiate Addiction
Medication management is also effective for treating an opiate addiction. Medication management has the same types of medication and therapy as medication assisted treatment. The only major difference is you remain on the medications indefinitely.
Both of these types of treatment are a close to an opiate addiction cure as you can get. There are other treatments if you do not want to use medication to end your opiate addiction.
 Where Can I Find a Cure for Opiate Addiction?
As opiate abuse sweeps across the United States, the struggle to find a cure for opiate addiction is a priority for many addicts and doctors alike. Unfortunately, due to the chronic nature of addiction, it cannot be cured yet. There are however a variety of treatments.
These treatments are offered in three main locations, inpatient treatment centers, outpatient treatment centers, and combination treatment centers.
Inpatient Treatment Centers
You can find a variety of opiate addiction treatments at inpatient treatment centers. According to the National Institute on Drug Abuse, inpatient treatment centers are facilities that offer 24 hour structured and intensive care. They offer safe housing medical care and counseling.
Inpatient treatment, particularly long term inpatient treatment, is as close to a cure for opiate addiction as you can get. Through the use of medications such as buprenorphine, Suboxone, and methadone, you can effectively stop opiate use. When Naltrexone is added, taking opiates is not an option.
Outpatient Treatment Centers
During outpatient treatment, you receive the same medications and counseling as you do during inpatient treatment. The difference is you attend sessions that are:
 All day every day
Daily
Weekly
Monthly
These sessions are scheduled around your work, school, or home life. Outpatient treatment is less expensive than inpatient care but it is also slightly less effective. Most people who attend outpatient treatment have responsibilities that they cannot leave to seek opiate addiction treatment.
Combination Opiate Addiction Treatment Centers
Combination treatment centers are exactly what they sound like. They combine inpatient addiction treatment with outpatient treatment. You go to inpatient treatment first. During this inpatient stay doctors adjust your medications and help you through the worst of detoxification.
Then once you are relatively stable, you leave inpatient treatment and attend outpatient sessions. The outpatient treatment provides medication management, counseling, education, and support. This form of combination treatment works well for almost every situation.
Is Inpatient Treatment a Cure for Opiate Addiction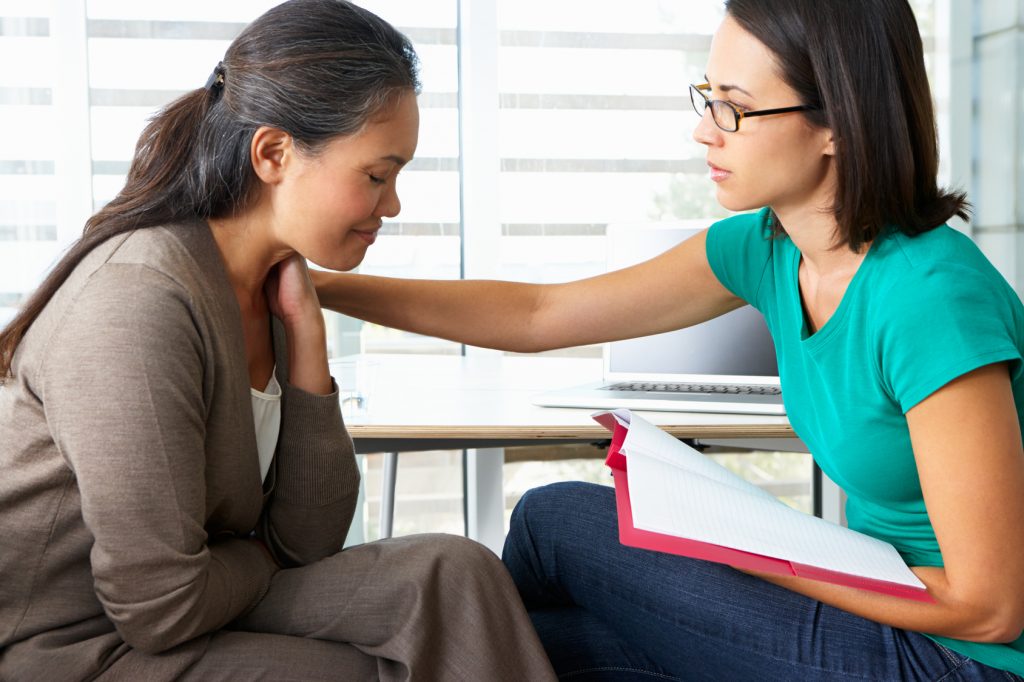 Opiate addiction is a terrifying and deadly disease. It takes thousands of lives and destroys thousands of families every year. This disease is both chronic and has a high probability of relapse. Unfortunately, this means that there is no cure.
There are some highly effective treatments and inpatient treatment is close to a cure. Despite not being able to completely cure opiate addiction, there are many benefits to attending an inpatient treatment program.
It Gives you a Structured Environment
When you are recovering from addiction, you need structure. In this structure doctors and therapist are able to eliminate possible causes of your addictions – heroin addict treat the ones that they find. According to the Substance Abuse and Mental Health Services Administration, this structured environment helps you to make the behavioral changes that you need to end your opiate addiction.
Doctors can Closely Monitor your Medication
Whether you are on a replacement medication or tapering off the original opiate, you will need close monitoring to make sure you do not slip back into addiction. Many of the medications useful in treating opiate addiction have a potential for abuse, by monitoring your use, they can correct any issues that might arise.
Inpatient Treatment is a Safe from of Treatment
Not only does a residential facility give you a safe place to stay, the treatment is relatively safe. You are around medical staff 24 hours a day. They can find and treat any underlying illness that appears.
Opiate addiction is often the product of self medication for a disorder such as chronic pain or anxiety. This means that these underlying disorders need treatment as well. Sometimes inpatient treatment is the best way to discover and treat these disorders.
Despite the fact that there is no complete cure for opiate addiction, inpatient treatment comes close. Most people who attend inpatient treatment find that they relapse less and lead a more normal life after treatment.